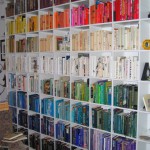 Richard Hunt and The Muppets
The Count Writes a Haiku: Jerry Nelson (1932-2013).
Biographical sketch and personal reflection on "the man of a thousand voices."
Remembering Muppet Performer Richard Hunt.
A thumbnail biography, with clips of Hunt's work.
The Rainbow Connection: Richard Hunt, Gay Muppeteer
A more extensive biographical sketch.
A Chat with Richard Hunt's Mother.
Jane Hunt talks about her son's life and work with the Muppets.
Tough Pigs, 1/7/10. Full version on my blog.
The Count and Countless Others: An Interview with Jerry Nelson
Muppet master Jerry Nelson talks about working and playing with Richard Hunt on Sesame Street, The Muppet Show, and Fraggle Rock, the zen of puppetry, and why a little sadness might be good for you. Part I. Part II.
Judy Freudberg, 1949-2012.
Freudberg, a Sesame Street writer for forty years, talks about writing for the show, creating Elmo's World, and how things have changed on the Street. Cited in the New York Times.
The Swashbuckling Babysitter: An Interview with Ernie Capeci.
Hunt's longtime friend shares stories of their childhood adventures, the origins of Muppet character Janice, Hunt's experience of the AIDS crisis and his complex path to self-acceptance.
Bert and Ernie's Big Love. Why do we speculate on the love lives of puppets? Because it tells us so much about ourselves.
Selected Non-Fiction
The Great Queer Migration.
Looking at a common LGBT narrative from a personal perspective.
I'm From Driftwood, October 16, 2012.
'Affirming the Outsider's Eye': Adrienne Rich's Legacy.
On the passing of poet, essayist and activist Adrienne Rich, a reflection on her life and work.
The Indypendent, May 2, 2012.
Remember the Triangle Fire. Commemorating the Triangle Fire's 100th anniversary.
The Bilerico Project, March 25, 2011.
Remote as the Moon.
The Sun magazine, Issue 356, 8/05.
Body Language: An Introduction to the Poetry Issue.
Co-editor of the issue with Enid Dame.
Bridges: A Jewish Feminist Journal, Volume 9, Number 2, 1/03.
Thoughts on the Murder of Sakia Gunn.
Was Gunn targeted by not just her murderer, but the media?
Winner of Independent Press Association Award, Best Editorial 2003.
The Indypendent, 7/23/03.
Just For Fun
Silent Movie.
Metropolitan Diary, New York Times, 5/3/10.
A Chicken in Prospect Park.
Metropolitan Diary, New York Times, 11/8/09.
Ernie or Bert?
Metropolitan Diary, New York Times, 12/14/08.