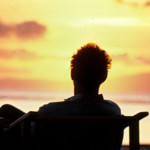 Funny Boy: Selections from the Biography
Look for book excerpts here once Funny Boy comes on on March 15, 2024!
The Muppets
The Count Writes a Haiku: Jerry Nelson (1932-2013)
A reflective biographical essay on "the man of a thousand voices."
Bert and Ernie's Big Love
Why do we speculate on the love lives of puppets? Because it tells us so much about ourselves.
Richard Hunt Interviews Archive
A Chat with Richard Hunt's Mother
Jane Hunt talks about her son's life and work with the Muppets.
Judy Freudberg, 1949-2012
Freudberg, a Sesame Street writer for forty years, talks about writing for the show, creating Elmo's World, and how things have changed on the Street. Cited in The New York Times.
The Swashbuckling Babysitter: An Interview with Ernie Capeci
Hunt's longtime friend shares stories of their childhood adventures, the origins of Muppet character Janice, Hunt's experience of the AIDS crisis and his complex path to self-acceptance.
Selected Essays and Articles
My articles and reviews at The Indypendent.
The Great Queer Migration
I'm From Driftwood
Looking at a common LGBT narrative from a personal perspective.
'Affirming the Outsider's Eye': Adrienne Rich's Legacy
The Indypendent
On the passing of poet, essayist and activist Adrienne Rich, a reflection on her life and work.
Body Language: An Introduction to the Poetry Issue
Bridges: A Jewish Feminist Journal
Co-editor of the issue.
Ernie or Bert?
Metropolitan Diary, New York Times, 12/14/08.