My two new reviews in the Indypendent highlight how the LGBT movement is looking back at its history — and looking forward at the same time.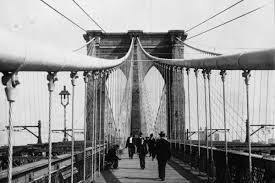 "Gay Old Brooklyn" is a review of Hugh Ryan's new book When Brooklyn Was Queer, a delightful romp through the borough's pre-Stonewall LGBTQ history.
Its companion piece, "After An Uprising", reviews "Nobody Promised You Tomorrow: Art 50 Years After Stonewall," a new Brooklyn Museum exhibit by local young LGBTQ+ artists. Enjoy!